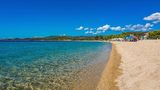 Гледай Плажът на Равда - Най-красив плаж в света )) Most beautiful beaches in the world - Bulgaria / Най-красивите плажове в света, видео качено от smiles, във Videoclip.bg - видео споделяне за всички българи!
Comments (0)
You need to be logged in to write comments!
This story has no comments.