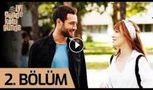 романтичен, комедиен сериал В добри и лоши дни епизод 2 бг.субтитри Онлайн Турски Сериали (bg.sub) В добри и в лоши дни Сезон 1 еп.2 Бг.суб V dobri i loshi dni epizod 2 / Iyi Gun...
Comments (0)
You need to be logged in to write comments!
This story has no comments.