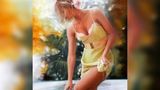 Гледай ♛ Grace ♛ You Dont Own Me ♛ Saygrace Ft. G-Easy ♛ Ти не ме притежаваш ♛ П Р Е В О Д, видео качено от Sibylla, във Videoclip.bg - видео споделяне за всички българи!
Comments (0)
You need to be logged in to write comments!
This story has no comments.