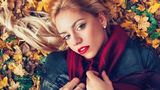 Гледай Честита златна есен с Гугъл (First day of fall) Есенен сезон 2021 Google Doodle Dmitri Shostakovich - The Second Waltz Tango, видео качено от Sibylla, във Videoclip.bg - видео споделяне за всички българи!
Comments (0)
You need to be logged in to write comments!
This story has no comments.