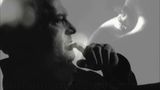 Гледай ♣ ✴ ✴ ✴ Garou - I Put a Spell On You - Омагьосвам те ♛ П Р Е В О Д, видео качено от vaskomutafchiev1, във Videoclip.bg - видео споделяне за всички българи!
Comments (0)
You need to be logged in to write comments!
This story has no comments.