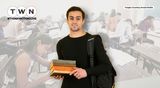 There are so many tough exams today that it becomes hard to precisely determine the most challenging exam in the world. Examinations have become an essential component of education systems all over the world.
Comments (0)
You need to be logged in to write comments!
This story has no comments.