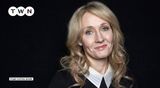 The Harry Potter Series is a universal favorite! But how many of you know JK Rowling, the inspirational persona who created it? Today, in this blog, let us peep into her life and once again feel the magic of Harry Potter! Her life is not a typical one, but it surely is something that will make us question our dreams and passion and how we must work toward them.
Comments (0)
You need to be logged in to write comments!
This story has no comments.