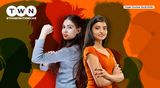 The glorious Indian history, on one hand, venerates women in many societal dimensions but on the other hand, it echoes added challenges faced by women in education, business and politics compared to their male equal.
Comments (0)
You need to be logged in to write comments!
This story has no comments.