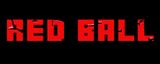 You help a red ball make your way through tricky traps and defeat all monsters. You guide the red ball through totally unique, challenging worlds. You must pass all sorts of tough obstacles, including a wrecking ball, giant axe, and Pacman. Roll, leap, and bounce towards the red flag. Jump above the traps and gaps between platforms. Some levels include buttons to activate to remove certain walls in your way to advance. If you fall, you can start over. You bounce through 75 exciting levels full of adventure.
Comments (0)
You need to be logged in to write comments!
This story has no comments.