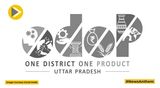 According to a state government spokeswoman, the district railway stations would serve as promotional sites for ODOP products. The OSOP was stated in the Union Budget for 2022-2023, and as part of the program, all railway stations in a specific area will advertise ODOP items from that district.
Comments (0)
You need to be logged in to write comments!
This story has no comments.