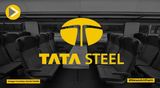 Tata Steel will manufacture 'First-in-India' 180 degree rotating seats for the Vande Bharat express trains, popularly known as Train 18. The Tata Group company, India's largest steel maker, intends to spend Rs 3,000 crore on Research and Development by Financial Year 2026 and will begin rolling out seating systems for Vande Bharat Express trains in September 2022. Tata Steel's Composites division has received a Rs 145 crore bulk contract for Vande Bharat express seating systems, which involves the supply of entire seating systems for 22 train sets, each with 16 coaches. This would be the first time that seats built in India will be fitted on semi-high speed trains.
Comments (0)
You need to be logged in to write comments!
This story has no comments.