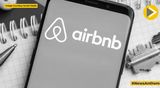 Airbnb stated that demand for travel is strong, in spite of concerns about economic slowdown and rising prices hitting households. In the April-June period, the platform saw nearly 104 million bookings for nights and experiences. This is a record number for the website. The fastest-growing type of travel was long-term stays, which is a result of the increase in remote work. However, international and city travel have both seen a recovery.
Comments (0)
You need to be logged in to write comments!
This story has no comments.