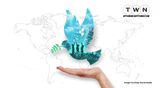 The International Day of Peace is celebrated on 21st September of every year. Peace is commonly known as the lack of conflict. Throughout history there are several wars that take place and those reduce the peace of many families and countries.
Comments (0)
You need to be logged in to write comments!
This story has no comments.