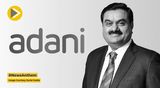 There has been a fierce fight in recent times between Gautam Adani, Jeff Bezos, and Louis Vuitton chief Bernard Arnault for number two on the Bloomberg Billionaires list. Meanwhile, Tesla CEO Elon Musk remains the world's richest person in the world. His net worth is $245 billion (about Rs 19.93 lakh crore). India's richest person Gautam Adani has now slipped from number two to third place in this list after a huge fall in the Indian stock market over the past several days. Amazon founder Jeff Bezos has once again become the second richest person in the world. He is ahead of Asia's richest man Gautam Adani by a very small margin.
Comments (0)
You need to be logged in to write comments!
This story has no comments.