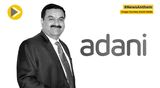 Since the beginning of 2022, the value of Adani Green's shares has increased by almost 54%, which has persuaded TotalEnergies, one of the company's major shareholders, to declare a profit. Patrick Pouyanne, CEO of TotalEnergies, stated during an analyst call that the increase in the value of Adani Green is a "source of potential cash," suggesting that the energy giant may lower its holding and book gains while the stock is still rising.
Comments (0)
You need to be logged in to write comments!
This story has no comments.