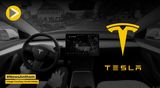 One of the biggest manufacturers of electric vehicles worldwide and a leader in self-driving vehicle technology is Tesla. A stunning AI Day with a bevy of robots and supercomputers was recently unveiled by the corporation. The total addressable market for Tesla has grown due to the development of a robot for mass production. The company is already prepared to lead trends in solar energy, battery storage, electric vehicles, and other areas. I'm going to break out Tesla AI Day in this post and add the financial information to my valuation model.
Comments (0)
You need to be logged in to write comments!
This story has no comments.