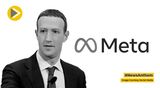 Concerns about the metaverse app's excessive number of quality and performance issues, as well as the fact that even workers don't seem very interested with it, are raised in internal memos from Meta's VP of Metaverse to team members who are working on it.
Comments (0)
You need to be logged in to write comments!
This story has no comments.