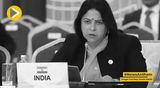 he Eurasian Economic Commission (EEC) and the Secretariat of the Conference on Interaction and Confidence-Building Measures in Asia (CICA) signed the Memorandum of Understanding on the sidelines of the 6th CICA summit in Astana on 13 October.
Comments (0)
You need to be logged in to write comments!
This story has no comments.