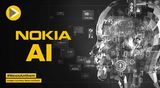 To help communication service providers (CSPs) more effectively use autonomously driven software solutions that can reduce network congestion, increase network quality, and improve the customer experience with new goods and services, Nokia has launched its AI Maturity Assessment.
Comments (0)
You need to be logged in to write comments!
This story has no comments.