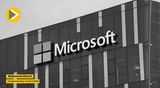 Microsoft, a major player in technology, has announced layoffs across several divisions. Microsoft is reported to have fired close to 1000 people, despite the tech company's refusal to disclose the exact number of employees affected by the latest round of layoffs. A number of employees announced their layoffs on social media platforms like Twitter and Blind.
Comments (0)
You need to be logged in to write comments!
This story has no comments.