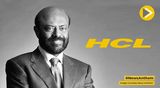 Shiv Nadar, the founder of the giant tech company HCL Technologies, has reached first place in the list of Indian billionaires who gave Charity. Whereas, Azim Premji of Wipro has slipped to the second position on this list. Zerodha co-founders Nitin Kamath and Nikhil Kamath have been included in the list of top 10 person donors of the country apart from being one of the richest entrepreneurs in the country. According to the EdelGive Hurun Philanthropy List 2022, his donations increased by 308 percent to Rs 100 crore in FY22 as compared to the previous financial year, making him the ninth largest individual donor in India.
Comments (0)
You need to be logged in to write comments!
This story has no comments.