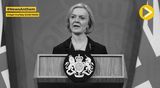 Prime Minister Liz Truss of Britain announced her resignation on Thursday, bringing a swift end to a six-week stint in office that began with a radical experiment in trickle-down economics and descended into financial and political chaos, as most of those policies were reversed.
Comments (0)
You need to be logged in to write comments!
This story has no comments.