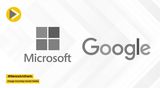 The biggest IT business in the world that operates search engines, Alphot, had poor results, which has increased concerns about a slowdown. Media sources claim that the Google search advertising market has shrunk, which has caused a significant decline in the value of tech company shares.
Comments (0)
You need to be logged in to write comments!
This story has no comments.