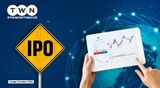 An initial public offering (IPO) is among the most important and significant steps any company can ever take in its lifetime. Not only does it represent a stage of growth, but it also gives investors a chance to own a piece of it.
Comments (0)
You need to be logged in to write comments!
This story has no comments.