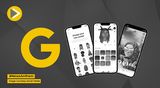 In an effort to enhance its content game and better compete with TikTok, Google has purchased Alter, for about $100 million, an artificial intelligence (AI) avatar startup that enables creators and marketers to express their virtual identity, a source familiar with the situation told TechCrunch.
Comments (0)
You need to be logged in to write comments!
This story has no comments.