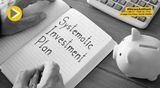 According to WhiteOak Capital AMC on Saturday, there is no such thing as a "beneficial date" for investors in the case of systematic investment plans (SIP) of mutual funds. A study conducted by the company found that returns are unaffected by the date of investment.
Comments (0)
You need to be logged in to write comments!
This story has no comments.