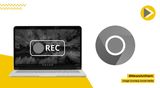 According to 9to5Google, ChromeOS has had the same basic options and user interface for taking screenshots since last year, making it simple for users to record their screens. The full screen of their Chromebook, a single window, or a manually selected area of the screen can all be recorded at the user's choice.
Comments (0)
You need to be logged in to write comments!
This story has no comments.