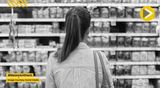 Consumer prices rose 11.1 percent from a year earlier in October, the highest increase in more than 40 years, worsening Britain's cost-of-living crisis and doing nothing to help people trying to keep up with sharp increases in the cost of food, heating, and gas.
Comments (0)
You need to be logged in to write comments!
This story has no comments.