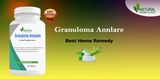 Granuloma Annulare is a chronic skin condition that appears as red or flesh-colored bumps in a ring shape. It can occur on any part of the body and is more common in women than men.
Comments (0)
You need to be logged in to write comments!
This story has no comments.