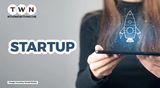 Every aspiring business owner is most concerned with minimizing their startup costs. Even though there are some expenses that an online business cannot avoid, you can reduce some of your operating expenses by using the best technologies. Numerous Free Startup Tools and resources are available that not only aid in reducing startup expenses but also help intelligent businessmen save valuable time.
Comments (0)
You need to be logged in to write comments!
This story has no comments.