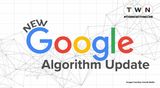 Google releases one or two changes to its algorithms daily; most of them are not noticeable. And a few times a year, Google will officially announce a "core update." A core update refers to broad changes to Google's algorithm and systems that cause notable fluctuations in search results.
Comments (0)
You need to be logged in to write comments!
This story has no comments.