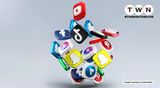 Social Media ads are being seen as one of the most effective tools in advertising. The ability to directly target the audience you are trying to reach has led to a considerable increase in demand for these ads. With social media sites like Facebook, businesses can segment their target audience into interesting groups to reach them more efficiently.
Comments (0)
You need to be logged in to write comments!
This story has no comments.