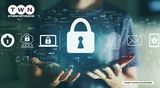 The Federal Bureau of Investigation FBI saw a 217 percent increase in Cybercrime Reporting between 2008 and 2021. Last year, losses reached almost $7 billion. This is due to a highly skilled cyber-threat supply network that empowers threat actors with limited know-how and limited resources to put at risk personal, economic, and national security.
Comments (0)
You need to be logged in to write comments!
This story has no comments.