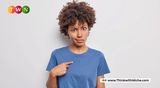 We have nations being impractically incorrect but still stifling their nose in improving the status of their economy. The harsh rule is "we don't reveal names." If we ever cut down politics, we will succeed in cutting carbon emissions (Greenhouse Gas Emissions) spilling into the environment. Now ask why? That's what mankind is made for, asking too many questions and doing too little!
Comments (0)
You need to be logged in to write comments!
This story has no comments.