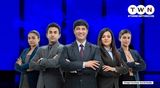 Any business that operates across international borders is referred to as an International Business. It consists primarily of international trade in commodities and services. Are you thinking of starting your own business? It is important to consider where you are located. Which country are you located in? Is it easy or hard to set up a business in this particular area? All countries have different requirements when it comes to encouraging entrepreneurial efforts.
Comments (0)
You need to be logged in to write comments!
This story has no comments.