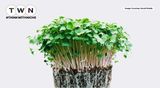 A cash crop, by definition, are crops that are grown to be sold for profit. These cash crops, also called profit crops, are then sold by the farm to third parties such as customers (B2C) or other businesses to sell or cook in their store (B2B).
Comments (0)
You need to be logged in to write comments!
This story has no comments.