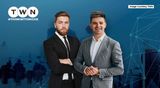 A person who invests in one or more enterprises, considering the risks and getting the majority of the profit, is known as an "entrepreneur." The entrepreneur is frequently viewed as an innovator, a source of fresh concepts, products, services, businesses, or methods who spot market gaps and fills them. 
Comments (0)
You need to be logged in to write comments!
This story has no comments.