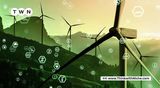 Sustainability has become a brand new hot topic. Every brand on our planet is finding and implementing different ways to make both their workplace environment and their product sustainable and eco-friendly. The spread of awareness about climate change and global warming among the citizens of nations all over the world has made it mandatory for the big MNCs to bring change.
Comments (0)
You need to be logged in to write comments!
This story has no comments.