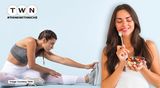 Becoming fit and healthy should be a lifestyle choice that many of us wish to pursue, but it doesn't have to be as daunting as you may think. You don't have to spend every day at the gym or eat kale for every meal in order to stay fit and healthy.
Comments (0)
You need to be logged in to write comments!
This story has no comments.