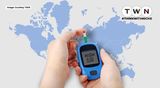 Diabetes continues to be a major health problem that continues to impact people all over the world. Diabetes is when blood sugar or glucose levels are too high. This can lead to other serious problems like kidney failure and stroke. It is crucial to raise awareness about a terrible disease like diabetes.
Comments (0)
You need to be logged in to write comments!
This story has no comments.