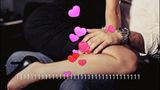 Гледай Спри ме да се влюбя отново в теб! ♫ R ♫ ♛ Jessica.Paige - Falling in Love Again ♫ R ♫ ♛ ПРЕВОД, видео качено от Sibylla, във Videoclip.bg - видео споделяне за всички българи!
Comments (0)
You need to be logged in to write comments!
This story has no comments.