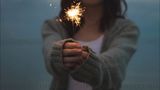 Гледай ♛ Когато Магията ме напусна S ღ 1 ♛ Standard Selection Blues Band ♛ The magic has desserted me ♛ ~???? ПРЕВОД, видео качено от le_soleil, във Videoclip.bg - видео споделяне за всички българи!
Comments (0)
You need to be logged in to write comments!
This story has no comments.