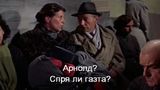 Гледай Време да се живее и време да се умре ( A time to love and a time to die 1958 ) Е01, видео качено от asterixu, във Videoclip.bg - видео споделяне за всички българи!
Comments (0)
You need to be logged in to write comments!
This story has no comments.