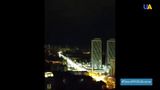 Гледай Призовавам Не на войната 2022 г.- Нахлуването на Русия в Украйна Russia's invasion of Ukraine - What can we do to stop this war, видео качено от maqo, във Videoclip.bg - видео споделяне за всички българи!
Comments (0)
You need to be logged in to write comments!
This story has no comments.