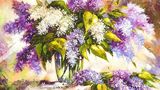 Гледай 9 Април Цветница 2023 г.! - Честит Имен Ден Мила Мамо! 9 Април - Днес празнуват всички, носещи име на цвете .., видео качено от mentos, във Videoclip.bg - видео споделяне за всички българи!
Comments (0)
You need to be logged in to write comments!
This story has no comments.