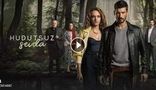 Безгранична любов епизод 1 бг.суб Турски Сериал Онлайн Bezgranichna lubov epizod 1 bg.sub Актьорски състав: Дениз Джан Акташ, Мирай Данер, Есра Дерманджъоглу, Бурак Серген, Бурак Севинч, Асуман Дабак, Чагла Ирмак, Хюля Гюлшен Ирмак, Танер Туран и други.
Comments (0)
You need to be logged in to write comments!
This story has no comments.